WINCHESTER LC 223REM 55GR FMJ WIN LC 14000/1 (4) DRUM
This Winchester 223Rem 55gr fmj USA centerfire rifle ammo is the ideal choice for training or extended sessions at the range
and provides several features such as no expansion, positive functioning, good accuracy, and no barrel leading.
This Value Pack comes with 150 rounds/box.
This Winchester 5.56 M193, features Lake City new brass and a FMJ projectile. This will be shipped freight shipping and will contact you to arrange shipping.
This ammo will come as you see it in a red drum with the ammo loose. winchester 55gr 223 near me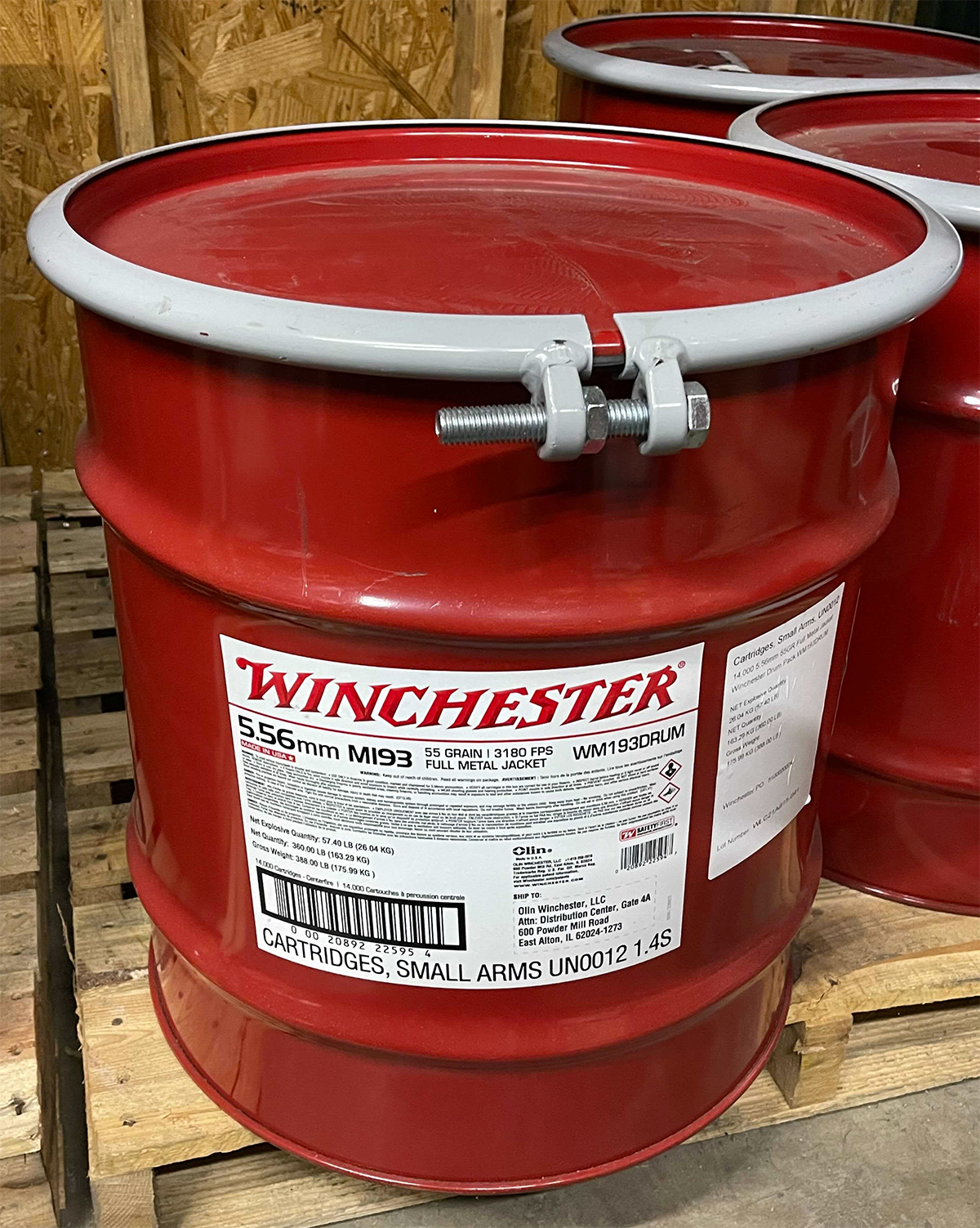 winchester 223 ammo
Winchester's .223 ammunition is an affordable choice for high volume shooters either at the range, during target practice or while plinking.
These full metal jacket rounds do not expand on contact, resulting in higher penetration. The reloadable brass makes these rounds even more economical in the long run. 223 winchester ammo in stock
Winchester has set the world standard in superior ammunition performance and innovation for more than a century. To millions of hunters and shooters worldwide, the name "Winchester" means quality and performance.