Remington Nitro-Steel High Velocity Ammunition 12 Gauge Non-Toxic Plated Steel Shot
The steel loads serious waterfowlers depend on has been driven to new heights of performance. Remington Nitro Steel High Velocity Ammunition. Now with additional hard-hitting, higher velocity offerings.
Premier, zinc-plated, 100% round pellets fly straight, delivering true close to long-range pattern performance. And NITRO-STEEL is fully compatible with aftermarket ported and wad-stripping chokes.
It's a proprietary blend of components that produces more dead birds than any other load, year after year.
Remington Nitro Steel High Velocity ammunition delivers unbeatable results, even at higher velocities, with consistent and reliable performance.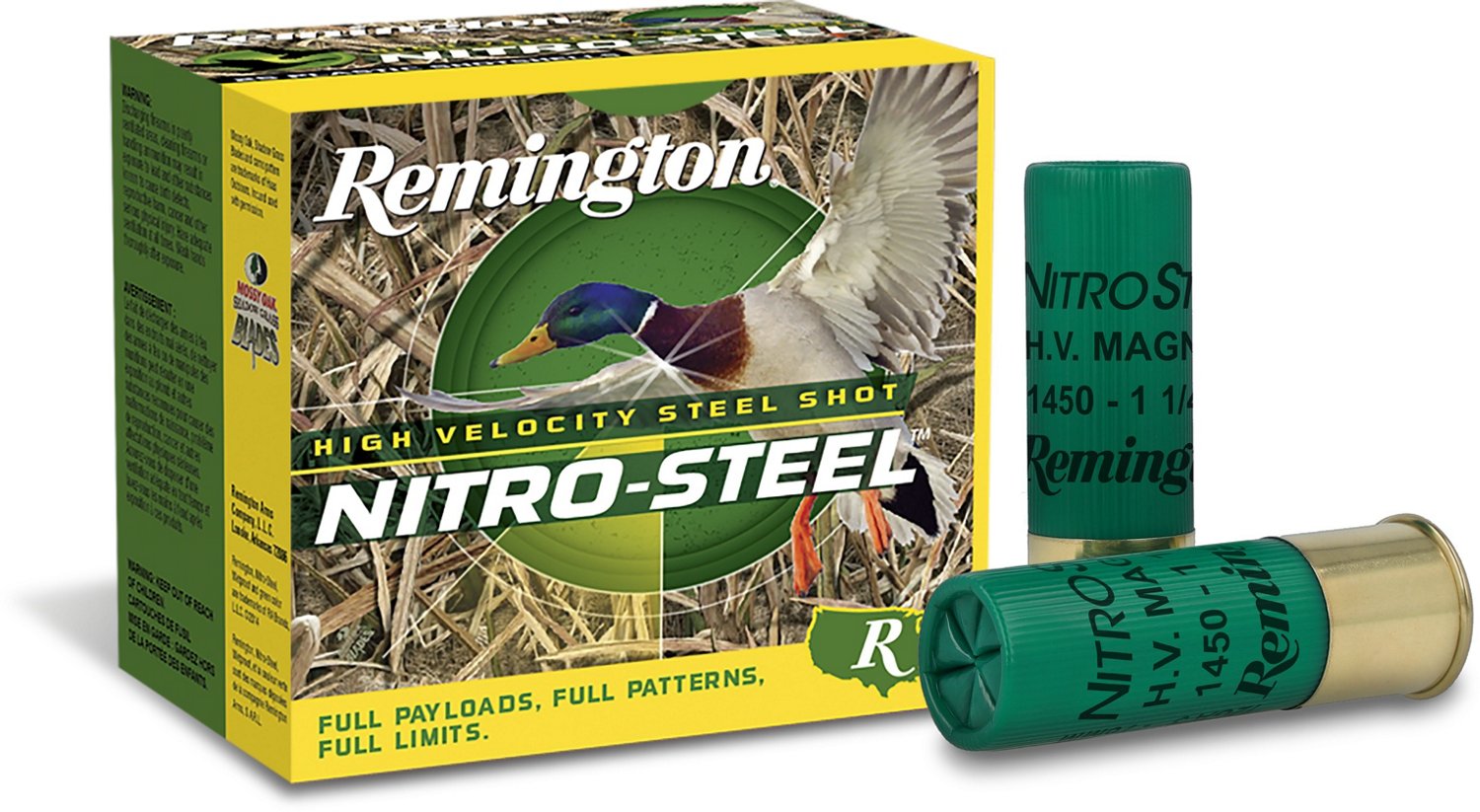 Nickel plated steel shot, with a muzzle velocity of 1,450 ft/lbs, these shells are loaded to typical choke settings, and the consistent patterning and devastating energy of the steel payloads ensure the hardest of kills, regardless of distance.
Made In United States of America