Hornady MonoFlex Muzzleloader Bullets 50 Caliber Sabot with 45 Caliber 250 Grain Low Drag Flex Tip Expanding Lead-Free Box of 20
The Hornady MonoFlex muzzleloader bullets in stock combine GMX and FTX designs to create a super accurate bullet with devastating penetration and stopping power.
The monolithic construction boasts 95% weight retention to ensure your bullet doesn't break up, making for cleaner kills and short to non-existent trailing jobs.
The MonoFlex also does not foul your barrel and the Flex Tip technology will make for better flight and accuracy.
The Lock-N-Load design features a rod attached to the bullet sabot, allowing powder pellets to be connected to the sabot.
This makes for quick and easy reloading when you have to shoot your way out of your deer stand.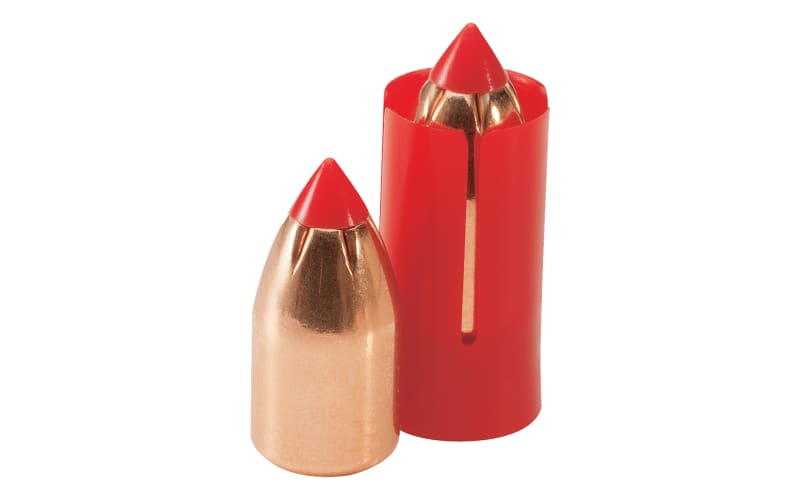 hornady monoflex 50 cal
Features
Flex Tip technology
95% weight retention
Easy load design
No barrel fouling
Made In United States of America