CZ Shadow 2 Urban Grey
CZ Shadow 2 Urban Grey in stock represents the generation of today's legendary CZ 75 SP-01 Shadow.
This weapon was developed in collaboration with the elite CZUB IPSC shooters to significantly contribute to speed and accuracy during competitions.
Using the cutting-edge production equipment a pistol was born that pushes the boundaries of IPSC sports shooting even further.
The modernization of all the principal parts of the weapon, i.e. the slide and the frame, together with the extended barrel, enables repeating single shots more rapidly and more dynamically.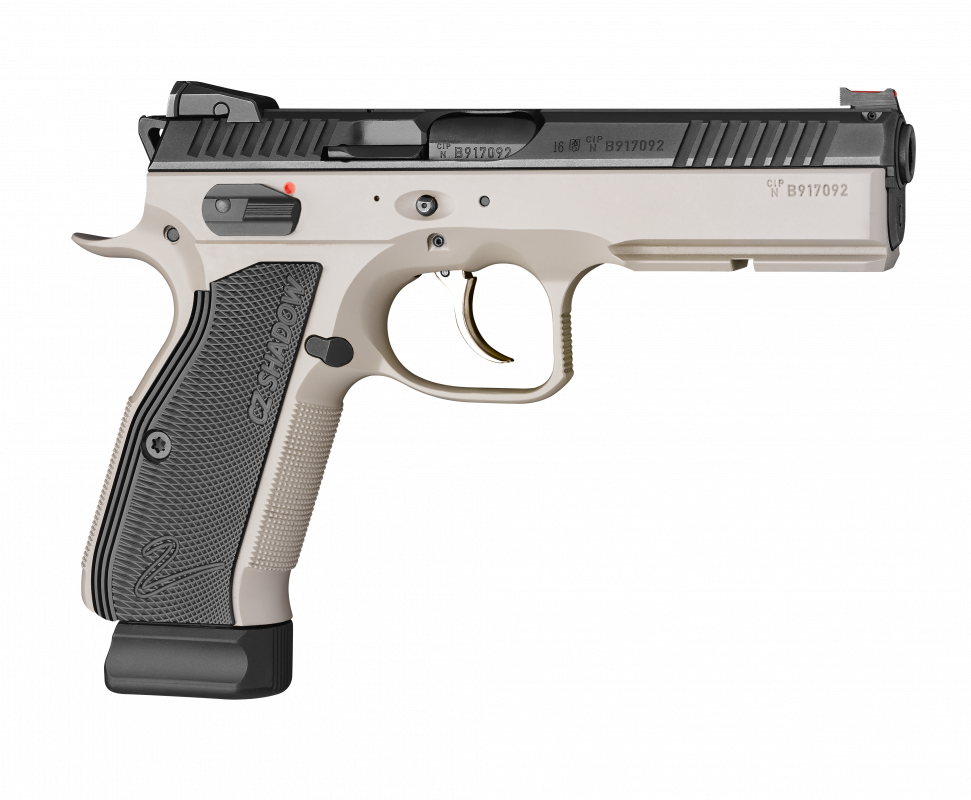 cz shadow 2 for sale
The shape of the frame facilitates a more comfortable higher grip towards the axis of the barrel, while the new checkering ensures an absolutely reliable contact with the weapon in any circumstances.
The increased weight of the front part of the frame and the slide results in a higher level of compensation and a gentler recoil.
The innovative trigger mechanism has a smooth action, a low resistance and a shortened trigger reset.
The magazine catch is more easily accessible and is adjustable to three positions, which makes reloading safer and quicker even if the shooter is moving. cz shadow 2 grey in stock